STEIN link connects any kind of stations easily and intelligently
At Motek 2022, we will present our new STEIN link intralogistics system for the first time. It will be available on the market from Q1/2023. The basic carrier system of the shuttle system has a simple design and is complemented by the intelligence of the Stein logistics control system and the STEIN link control system in the shuttle. In addition to a shock-free transport, the STEIN link impresses with a transport weight of up to 80 kg and transport speeds of up to 50 m/min. This allows transport routes to be linked easily, gently and quickly.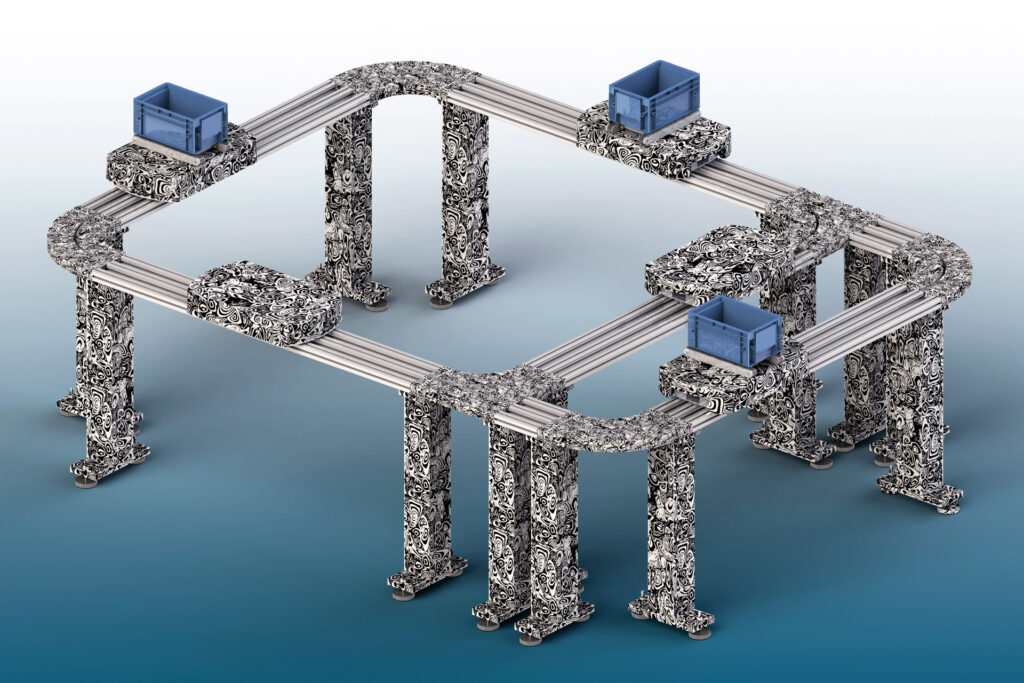 The STEIN link system is based on an intelligent shuttle. This can be equipped with RFID technology and thus intelligently drive routes. The intelligent energy concept of the STEIN link is based on an easy-to-change battery mounted at the rear of the STEIN link. This can be changed either manually or fully automatic within a few seconds.
Behind every assembly line there is also a logistics concept. Thus, we can become active in already known customer segments and additionally in target markets such as the link to injection molding machines, intralogistics applications and solutions in the field of battery technology and medical technology.